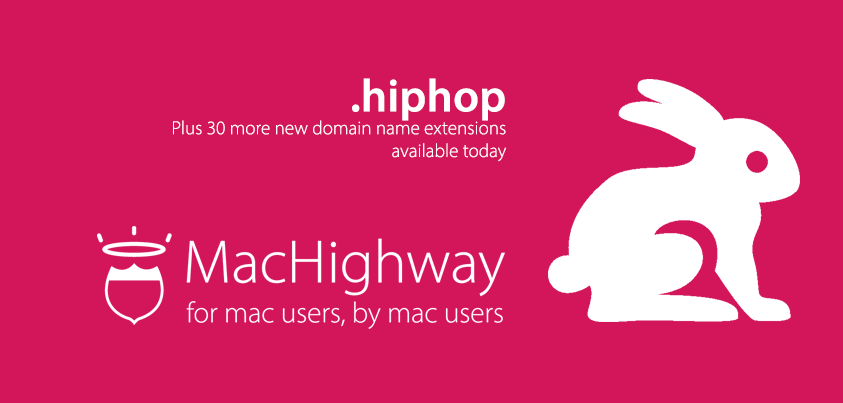 As you can see, a large number of great domain name extensions has just been released and are available for registration through MacHighway.Domains right now. At least one of these new domain name extensions is the perfect fit for your site – but just in case it isn't, this is only a small fraction of the extensions available.
Q: This is fantastic news, but can you explain it to me anyway?
A: Yes. No need to drag around that old .com address anymore, it's so 1985. With the release of the new domain name extensions, you can now register something more appropriate to your web site.
Selling hood ornaments at a lower cost than normal? Why not get HoodOrnaments.discount?
Wondering what domain name to get for your Mr. Ed fan site? Why not MrEd.horse?
Selling domain names to the public? Why not register the name MacHighway.domains for quick access to the domains page? (Why not, indeed? We certainly did it.)
Now that we're all on the same page, I'm excited to introduce you to the latest batch of new domain name extensions (all available right now at http://www.machighway.domains):
.accountants
.audio
.black
.church
.claims
.cooking
.country
.credit
.creditcard
.digital
.discount
.finance
.fishing
.fitness
.furniture
.global
.gratis
.guide
.hiphop
.hiv
.horse
.host
.insure
.life
.loans
.london
.press
.rodeo
.vegas
.vodka
.website