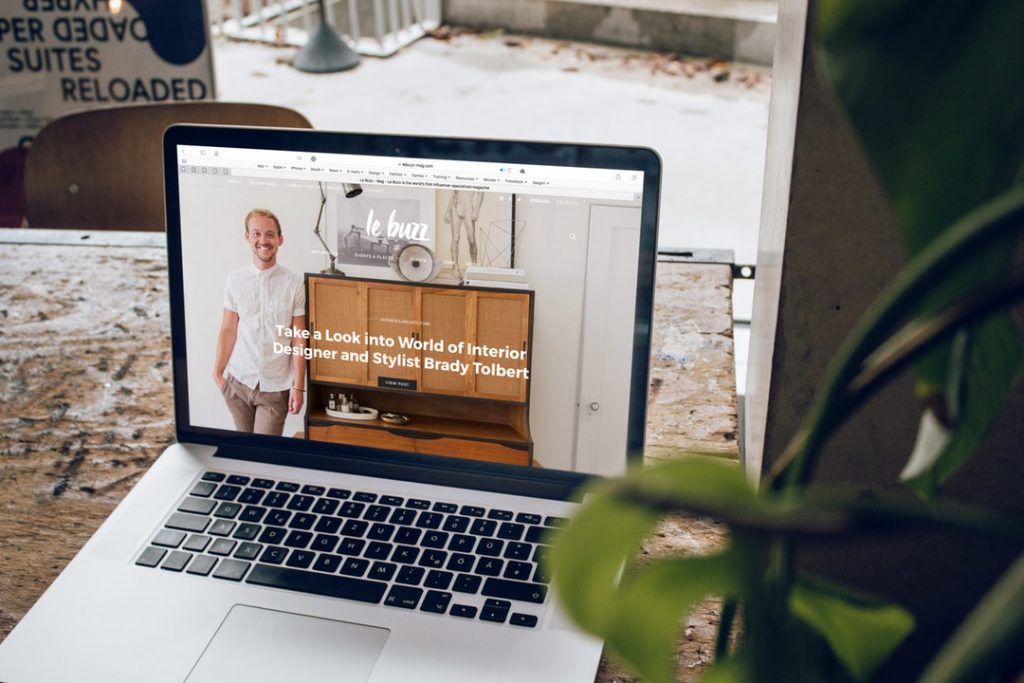 You know that you need a website. You don't necessarily have the programming skills nor the budget to hire someone to build the site for you.
What do you do, especially if you have a Mac? You can use a website builder for your site. A website builder has the potential to help you develop and launch your website with very few headaches.
Before you panic about having to use Windows to build a website, there's no need to worry. Yes, there are website builders for Macs, too.
Keep reading to find out what the best website builders for Macs are.
RapidWeaver
If you're on a Mac, do you have to build your website online or can you build one offline? With RapidWeaver, you can build a website offline and then upload it to your hosting account.
RapidWeaver does a great job building a simple user interface that's not too far from a Mac's interface. It's intuitive and provides a way to build a website without code.
RapidWeaver comes with templates that you can then customize by choosing your own fonts and colors.
Weebly
It's amazing to think that almost half of all businesses still don't have a website where there's a website builder like Weebly out there.
Weebly is well known for its ease of use. It's not intimidating to use at all, so beginners and veteran builders alike can create a website in no time.
Webnode
Webnode's site creator is a solid option for Mac users, it provides users with an easy to use drag and drop experience.
With Webnode, the builder is online so you don't have to be concerned with uploading your site anywhere.
Webnode does cost money, and it depends on the plan you choose. Certain features like e-commerce, multilingual sites, email accounts, and an ad-free experience will cost anywhere between $11.95 – $19.95 a month.
Sandvox
Sandvox is good if you're a developer who likes to customize sites with HTML or CSS. It is easy to use and very flexible.
The website builder will cost $79 for the builder. You're going to have to find hosting for your website when you're done building it.
What About WordPress?
You can't talk about building a website and not have WordPress enter the conversation. About a third of the top websites on the web. Does it make sense for you to build your site in WordPress?
WordPress offers a lot of options for users, but there's a price for that popularity. WordPress sites are among the most hacked. Unless you plan to constantly maintain and update your site, this may not be a good option.
That's because hackers can exploit plugins that haven't been updated in a long time.
Compared to a website builder like Weebly, you'll find that Weebly is easier to use. Not only that, but the platform isn't targeted as much as WordPress.
What to Look for in the Best Website Builders
You have your domain name and you're ready to build your website. At first glance, you might think that all website builders are the same and it doesn't matter which one you go with. They'll all build a website for you.
Yes, but there's a lot you're missing out of with that line of thinking. The best website builders will share some characteristics and features that can make a massive difference in your website.
Here are some of the key features you need to know when you're looking for a new website builder.
Know What You Need
You want to know some basic things about your website before you build it. For example, you'll want to know how many pages you plan to have initially.
If you plan to update your site regularly, you'll want to make sure that your website builder is very easy to use.
For a site that plan to have a shop or some e-commerce features, you need to make sure that your website builder will support e-commerce.
Drag and Drop Builders
Wouldn't it be nice if you can drag a particular element and then drop it into your template without any hassles? That's a feature that you want to have in your website builder.
With some drag and drop builders, they can be a little slow to respond. They require a little more patience from you.
Ready Made Templates
Some website builders will have templates that are tailored to specific industries. If they don't have industry-specific templates, there should be a wide variety of templates that you can apply to your business.
All you have to do is customize the content, colors, and fonts. Don't forget to add your images, too.
SEO Friendly
What's the point of having a website if people can't find it online? You don't have to be an SEO expert to make that happen, but your website builder needs to have SEO friendly features.
You'll want an easy way to create a meta description, title tags, and create alt-tags for images.
Mobile Sites with No Effort
As part of your SEO strategy, mobile sites matter more and more. Mobile traffic accounts for almost half of all web traffic and that's only going to grow.
Your site needs to be mobile friendly. Your website builder needs to have the ability to make your site responsive, so it will give visitors a clean experience across devices.
What Are You Waiting For? Start Building.
If you're still on the fence about building or rebuilding a website for your business, what are you waiting for? It's time to get started.
With so many great website builders for Macs available, you can't go wrong with your builder. Remember that the best website builders will have features to help you and your visitors. It'll be mobile and SEO friendly, and easy to use.
If you're ready to get started, we can help. All Mac Highway accounts come with access to Weebly's website builder for free.
All you have to do is click here to get started and find out more.