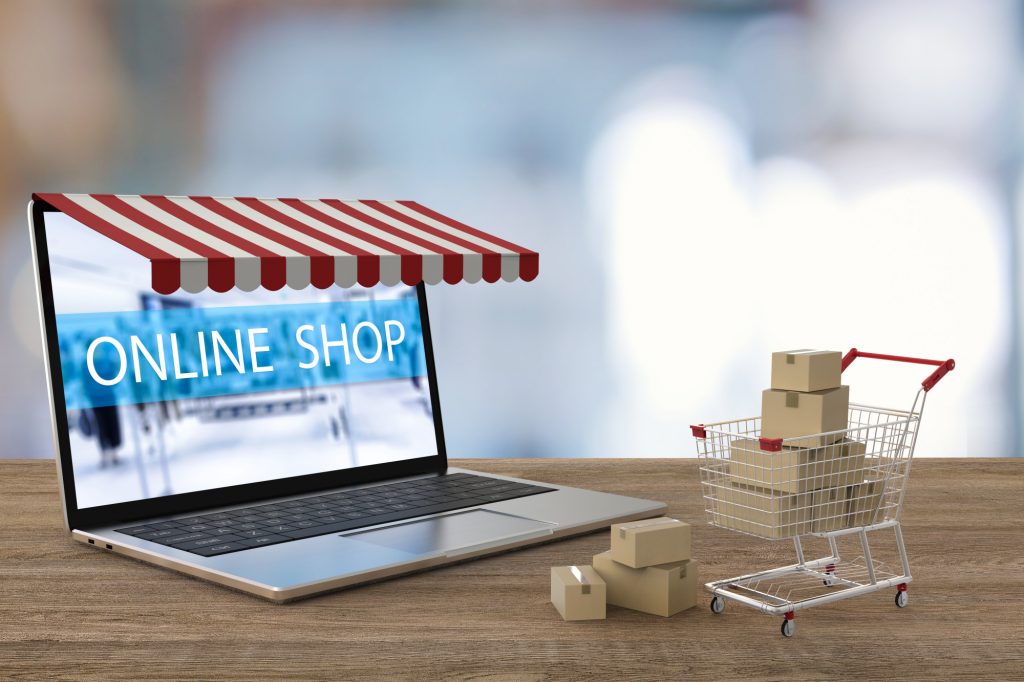 1.92 billion people will buy something online in 2019. Why not be the one to sell it to them?
It's no secret that online shopping has gained serious momentum in the past few years. What does this mean for you, though? Great opportunities to earn easy cash by building your own store.
However, it's not as simple as purchasing a domain and shipping products. There are a few more things you'll want to learn first before you start making the big bucks.
Ready to create your own profitable online store? Here's how.
Decide What to Sell
Learning how to set up an online store begins before you even have a name or a hosting provider.
That's right. First, you'll need to figure out what you're going to sell online.
In today's saturated eCommerce market, it's best to try and sell something within a niche market. Niche products serve a very specific market of customers.
Popular eCommerce ideas for 2019 include:
Baby Products
Pet Accessories
Organic Skincare Items
Courses & Digital Goods
On-Demand Apparel
Subscription Boxes
Clothing Rentals
There are, of course, many other things you can sell. The point is that you'll need to assess the market before committing to an idea.
Take time to research your competition and ensure that you're not trying to enter a market that's already over-saturated.
If you're not quite sure where to begin, you can start by taking a look at Google Trends. You can see what's been trending over the past year and what's likely to be hot in the coming months.
In general, if you can sell a product or service that fills a need and you can sell it to a group of passionate people, then you'll be successful.
At least, successful at deciding on what products to sell in your online store. There are hurdles still yet to come, sweet Mac owner.
Understand the Legality of Owning an Online Store
It might seem as simple as opening your MacBook, creating a Shopify account and selling to people all around the world. If only it were that easy!
Learning how to make an online store starts before you even create a website. After you know what you'll be selling, you need to make sure you're able to legally sell it.
Now, this is where it gets a little bit tricky, as these laws vary from country to country and even state to state. In general, if you're starting out, it's best to sell products that aren't regulated by the FDA. This will cut down on a lot of issues during shipping and even taxes.
Start out with products that are easier to ship and maybe even dropship. This includes other non-food related goods such as apparel, accessories, and digital goods or services.
You'll also want to register your online business. You can complete this in a few simple steps:
Choose a Business Structure (this will likely be a sole proprietorship)
Decide Where to Register (likely your home state)
Choose a Name
Get a Domain Name (see next section)
File Business Documents
Set Up Finances (open a business bank account using a tax number)
Understand Sales Tax
This is a lot easier than it might look. If you find yourself left with any questions, it's best to ask around. Meet with other people who have created a similar online store to yours and ask them how they did it.
Choose the Best eCommerce Solution
You're almost there! Now it's time to choose which eCommerce platform you're going to create an online store with.
Most new online stores and small businesses choose to go with a SaaS solution. You've probably heard of a few of them. Shopify, BigCommerce, and WooCommerce are only a few of the biggest names in the industry right now.
The benefits of using a third-party eCommerce platform include:
Low cost to entry
No coding or design experience needed
No technical headaches
Scaleable framework
Additional plug-ins and available tools
If you're new to building a website, then this might be a great idea for you. You will receive access to templates for your website and drag-and-drop options when it comes to setting up an online shop.
If this is going to be the route you take, it's best to look for a platform with great reviews by a great community. Check out the reviews in-depth and see what people are really saying about the platform's functionalities.
However, if you want a little more wiggle room and freedom when it comes to design, you can design your own website. This will require a different type of hosting strategy.
Select a Mac-Specific Hosting Provider
As mentioned, some eCommerce websites come with their own hosting plans. However, as a Mac user, we suggest looking for Mac-specific hosting.
Certain hosting providers don't cater specifically to the needs and functions of a Mac computer. That means that you'll need to be smart about who you choose to build an online store with.
While the operating system of your website doesn't have to match the operating system of your computer, it helps if it does. This is why it's best to find a provider who can provide you with a web-hosted server running OS X or iOS.
RapidWeaver is a great choice for Mac hosting. Not only does it cater to your needs as a business owner, but it provides you with great functionalities when running your online store.
There's nothing worse than being ready to launch and having your server go down.
If you're going to opt for using an independent website hosting site, we'd suggest WordPress. It's one of the most flexible content management systems on the market. And, the WooCommerce plug-in is easy to use.
Brand Your Profitable Online Store
Now, you're ready for the fun part! It's time to name your company and design all its branding materials.
Strong branding will be an indicator of a profitable online store. So, it's best to put a lot of time and effort into this process.
The first step will be naming your business. During this phase, it's important to check and make sure that the name and the domain aren't already taken.
If they're both available, then you'll want to go ahead and purchase the domain name through your hosting provider.
Most website hosting plans come with free domain registration. So, contact your hosting provider with any questions regarding specifics.
Now, you'll want to create a logo. Here, it's important to factor in things like color psychology and even design themes.
If you're trying to sell beauty products, for example, go with something light and modern. If you're trying to sell baby products, opt for something more bright and playful.
Customize Your Website
This is where things start to get fun. If you're using WordPress as an eCommerce solution as we suggested, you won't even have to tap into any of the wonderful creative tools you have on your Mac.
WordPress will allow you to drag-and-drop pretty much any item into your website template. Once you've signed into WordPress website using your new domain name, you'll want to follow a few steps.
Select an eCommerce Plug-In
There are a few you can choose from, and the decision is ultimately up to you. However, WooCommerce is a pretty great place to start.
About 30% of all online stores use the WooCommerce plug-in, which means it's got to offer some pretty great benefits, right?
The backend is great. It helps you build and organize your products page. It also provides you with a simple shopping cart and checkout process.
Install Your eCommerce Plug-In
Once you've made your decision, you'll need to install the plug-in through the platform's backend. If you've gone with WordPress for this, then you'll:
Log into your WordPress account
Go to the Plugins section on the sidebar
Click "Add New"
Type "WooCommerce" and hit Enter
Click "Install Now" on WooCommerce by WooThemes
If you need step-by-step instructions, your hosting provider can help you with this.
Design Your Products Page
Now, you'll need to start adding products to your website. Woo!
Generally, you're required to give every product a name, price, and a brief description. To build an even more successful online store, it's a great idea to optimize the product descriptions for SEO, but we'll get to that later.
Again, if you've gone with WordPress for this, you'll be able to select "Products" on the sidebar and then select "Add Product."
There is a whole host of other product, shipping, and inventory options here.
The best way to familiarize yourself with them is to play with the products page. They're not really necessary until you start to grow your online business a bit more.
Set Up Payment Gateways
Payment gateways are third-party servers that handle transactions between your website and your customers.
PayPal is a great example of this. However, WooCommerce and other platforms offer other payment gateway options.
In the WooCommerce extensions store, you can add the payment option of your choice with one click. You'll be able to analyze the surcharge for each option before finalizing your choice. And, you can always change later on in the game!
There are both paid and free options. When you're starting out, it's recommended to go for the free option.
Optimize Your Online Store for SEO
Learning how to make an online store is great, and you're almost done. But, after you've finished the majority of the design, you'll want to make sure your store is SEO-optimized.
When using a platform like WordPress, you can install other plug-ins such as Yoast. This is an SEO tool that will perform a scan of the content on a certain page and tell you where you need to improve.
It will help you improve the readability of your page as well as the keyword usage. When you're starting out, this is invaluable.
Part of optimizing your online store will also include setting up analytics. Make sure your eCommerce website is tracking things like:
Unique Visitors
Conversion Rate
Popular Products
Average Revenue Per Customer
These metrics will help you understand where you need to focus your SEO efforts a little bit more.
Perform a Test Run
eCommerce platforms make it easy to test your online store before going live. This will help give you a good idea of what's working and what still needs work. Here are a few things to check:
Does your checkout work?
Does your checkout work across all payment methods?
Are all your prices correct?
Do all links and buttons on your website work properly?
Are spelling and grammar impeccable?
Do images and any other media load fast?
Does your store's mobile version work?
If you can, ask someone else to take a look at your website on a different computer and using a different browser. You might underestimate how different a website can look using a Windows laptop versus an Apple.
Start Selling on Your Online Store
Building a profitable online store takes work and dedication. However, with so many digital tools at hand nowadays, it's easier than ever.
Be sure to follow the steps above and always try to optimize the experience as much as you can from your Mac.
If you're ready to get started and want to learn more about Mac-specific hosting, check out our specials page or contact us with any questions.
We're a team of Mac enthusiasts ready to help other Mac users. And, we want to see your Mac-built online store succeed.