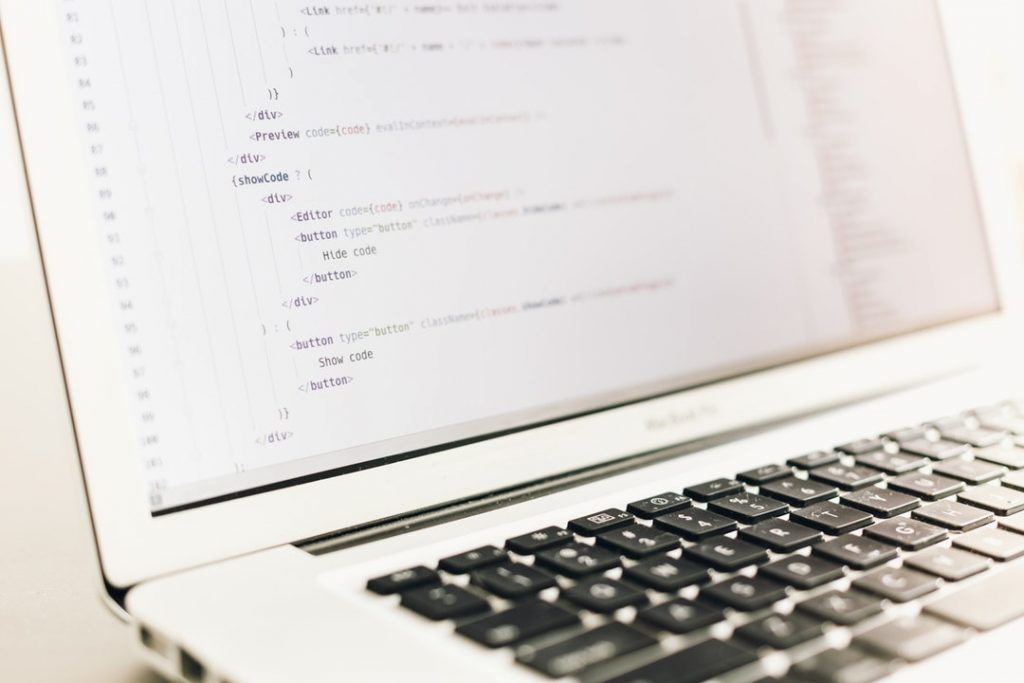 It's impossible to overstate the importance of having a website. Whether you're building a business or just wanting to spread your ideas to the entire globe, you're going to need a website to make it happen.
There are currently over 1.6 billion websites active websites on the Internet. Obviously, one-quarter of the world's population are not web programmers and developers. It's gotten easier to get a website up and running, even with no technical expertise.
Today, we're going to take a look at two of the most popular platforms for self-publishing websites. We'll be comparing Weebly and RapidWeaver, to help you decide which content management system (CMS) will work best for you.
Here's our RapidWeaver vs. Weebly review!
RapidWeaver vs. Weebly Review
Weebly is one of the most popular website building platforms on Earth. It's the most popular in the United States for Hosted Solutions. There are currently over 800,000 websites using Weebly to manage their web domains.
What is it that makes Weebly so popular? We'll find out by comparing it to another popular CMS – RapidWeaver.
Let's take a look at each CMS by itself, first. Then we'll finish with a side-by-side comparison.
Weebly Review
Weebly is an all-inclusive website builder and CMS. It uses AJAX, which stands for Asynchronous JavaScript and XML. AJAX is a series of web design protocols and techniques, rather than a programming language in itself.
Like a lot of self-hosting options, Weebly is more like renting a property instead of owning your own real estate.
Think about it as renting a nice condo in a fancy development. You can decorate it however you like. It's somewhat limited in its customizability, however, which could become a drawback if your website gets too big.
Here are some of the benefits of using Weebly.
Security And Speed
Weebly is not only a CMS. It's also a web host in and of itself. This is ultimately a benefit when it comes to websites built with Weebly.
Weebly websites are optimized for their own web hosting. Their websites feature fast page load times. They're also able to keep their websites secure, thanks to this optimization.
Weebly help protect your website against hackers and spam. Weebly will also install and maintain SSL across your entire website to ensure security.
Pricing
The price is definitely right for Weebly. Weebly pricing is free, for those content to host their website on a subdomain (https://yoursite.weebly.com). That makes it ideal for those looking to get a website up and running on a budget.
Weebly prices for hosted websites are still quite affordable. Basic business plans start as low as $8/month when paid upfront. The Pro plan is quite solid, also, and is still less than $12/month.
Website Building
Weebly doesn't require any coding knowledge to get a website up and running. It's all built with drag and drop techniques. No HTML or CSS required.
It's not quite as simple as dragging an element onto the page, however. You'll still need to dabble a bit to get the layouts the way you want them. You might need to delve into the custom CSS module, to customize the layout to your liking.
Now let's take a look at RapidWeaver.
RapidWeaver Review
One of the great things about RapidWeaver as a CMS is it's designed exclusively for Mac. This means it takes advantage of all of MacOS' layout and design features, which are extensive and powerful.
RapidWeaver is so powerful, it's even won a bunch of awards. It's been included in iMore's Hall Of Fame for notable Mac software.
Here are some of the benefits of using RapidWeaver to design your website.
Good Basic Functionality
RapidWeaver is also a solid choice for getting a website up and running quickly. It offers everything you need to design your website with a comprehensive toolbar. It also features built-in FTP capabilities, so uploading files to your web host is a snap.
RapidWeaver also features an extensive library of pre-made themes, which is perhaps the best thing it has going for it.
Device Simulator
Newer versions of RapidWeaver make designing mobile-optimized websites a snap. You can easily see what your website will look like on mobile devices like iPhones and iPads.
This makes RapidWeaver a bit more adept at creating high-end websites than Weebly.
Unsplash Integration
You need high-quality graphics to make your website appealing to your audience. Finding and sourcing high-quality graphics is a discipline in and of itself, however. It can take as long as creating your website if you don't know where to look.
RapidWeaver features built-in integration with Unsplash, a popular source of high-end graphics in the Creative Commons. Your website and design will look as sharp and crisp as a Fortune 500 company!
This makes your website more appealing and even more trustworthy, which will increase your brand's reputation, no matter what you're doing.
Weebly Vs. RapidWeaver Comparison
As we've seen, both Weebly and RapidWeaver have a lot going for them. They're both able to get websites online, with no muss and no fuss, straight out of the box.
Weebly is the winner as far as pricing is concerned. Being able to design and host a comprehensive website for free is a major benefit, especially if your business is just starting out. Pro plans at $8/month is a major cause for celebration.
When it comes to design modern high-end websites, however, RapidWeaver takes the lead. It's a newer program, so it integrates with the way we use the Internet in current times a bit more seamlessly than Weebly.
RapidWeaver also offers more customizability than Weebly. You can still do a lot with Weebly's CSS template, but RapidWeaver offers complete control of your digital domain from the ground up.
RapidWeaver's also designed specifically for MacOS. That makes it a dream for digital designers working on Mac!
Are You Looking To Host A Website Using Mac?
Macs are the gold standard when it comes to designing crisp, clean, high-end digital designs and domains. Getting them to get along with PC's machine language can be a nightmare at times, however.
Whether you're new to hosting websites, reading your first Weebly review, or are looking to roll out fully responsive websites, we've got what you need to make sure your website is fast as lightning and secure as Fort Knox.
Our plans start as low as $2.95/month. Check out our hosting plans to get started today!