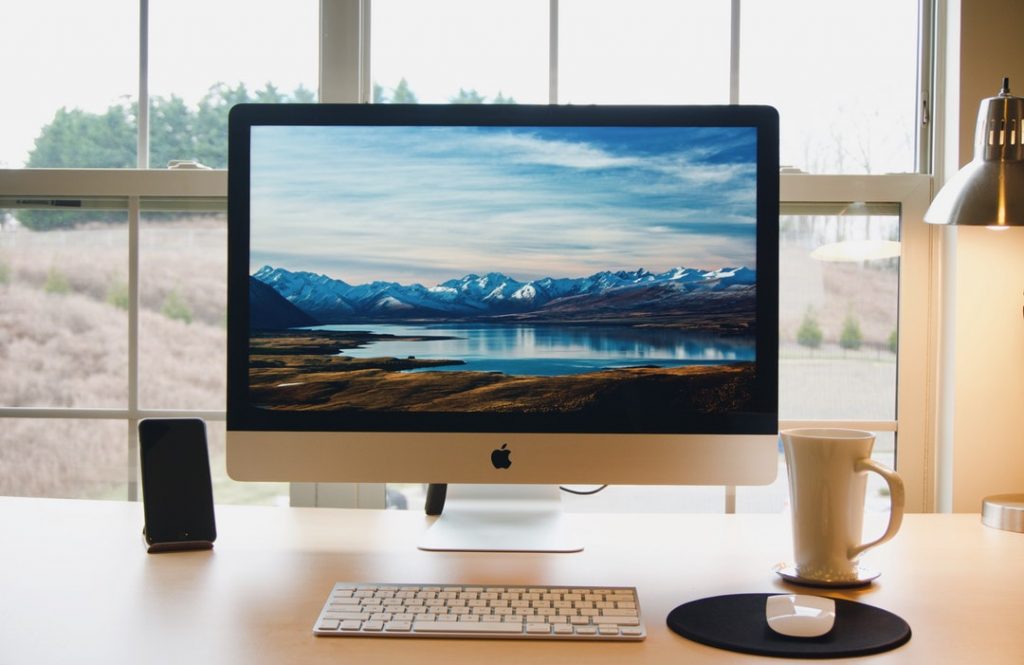 The internet is an amazing innovation that has helped changed a lot of things around the globe. Ever since its inception, communication, businesses, entertainment, arts, and a whole lot of other areas have been positively affected.
The internet cannot just function and be on its own, you need a medium whereby you will be able to access the information that is available on the internet.
This is the through world wide web or web as it is generally known. It is through this that users across the globe are able to access information over the internet.
Further, the web uses the HTTP protocol to communicate with the internet.
Continue reading for our Mac web design review.
How Do I Build My Own Website?
Before you get to the part where you are able to use the web, there has to be a builder. Someone has to do some creative work that will now translate to the web.
Usually, this is the work of software developers. They specialize in building a website that can be hosted on a server using different types of web technologies such as HTML, CSS, JavaScript, C++, and so on depending on the preference of the builder.
This web design tool, when used in the right way, helps to create a website. You might be thinking, so how do I get my own website? I do not know how to use any of the web technologies you mentioned above.
Don't worry! This web design review will guide you on how to build a good website and also get to know the best way to host your website.
'I use Mac but I only see information about Windows web design reviews'.
Say no more, the answers you are looking for are right here. This article has been written with Mac users in mind.
You absolutely do not need to be a software engineer to have a website running on your Mac. This website design software review will help with what you need to know.
Website Builders MacHighway
There are so many website builders out there now, providing a wide range of options of the already designed website.
Some of this website builders are open source, that is they are free and anyone can use them while some are closed source website template, you have to pay for it before you can use the website template.
But in the process of selecting a good web platform that fits into your plans, it is also a matter of importance that issues like accessibility and functionality are taken into consideration and well understood.
So, for this, we will be doing website designing software reviews specifically for Mac users. And we are looking at two out of the numerous best web design software for Mac website builders.
We have streamlined all the options to these two because we do not want you to be confused when deciding which one to choose. Really, there are so many of them out there. So, for Mac users, we are doing a comparison between Everweb and Rapidweaver.
Therefore, we'll be doing website design software reviews for these two website builders.
Everweb Web Design Review
Everweb is a website builder that has a lot of website themes available for its users. You can easily build a beautiful website with Everweb, all you need is the power of your imagination.
In fact, you can easily customize your website the way you need it to be without any prior knowledge of coding. Everweb is very suitable for business, blog writers, and any kind of online platform. If you are a business owner and you would like to have an online presence, you sure want to check out Evermore.
To give you a broader knowledge of what Everweb is and what it can do, we will outline and explain each of the features it has to offer to you.
Drag and Drop
Just as it was said before, you do not need to know anything coding for you to use Everweb. You can easily use the drag and drop feature to build a beautiful website, one that fits your needs just exactly the way you want it to look.
Responsiveness
Recent surveys and research have shown that people mostly use smartphones to access the internet. In fact, according to the survey done by Statista in 2018, it was recorded 48% use their smartphone to connect to the internet.
Therefore, this means that the issue of mobile responsiveness is very important.
You can easily use the responsive layout mode to build websites that can be accessed on any size of the devices available.
Search Engine Optimization
You obviously want to get more traffic to your website after it goes live on the internet and one of the ways to achieve this is ensuring that your website gets indexed whenever search engine bots crawl the internet.
Everweb has an in-built SEO feature that you can add to make get your website optimized.
Large Variety of Themes
There are a lot of themes you can choose from when building your website in other to add more glamour to your website.
Social Media Icons
This feature helps you to add and customize your social media icons so that your users can easily connect with via your registered social media accounts such as Facebook, Twitter and so on.
Media Gallery
You can also add different kinds of media content to your website when using Everweb to design your website. Media such as audio, video and even your YouTube videos can easily be added.
You also have the option of displaying your pictures using an image gallery and if you also like an image slider, Everweb sure has it covered for you.
Browser Compatibility
This is another important feature and functionality available on Everweb, some websites are not compatible with most of the commonly used browsers. With every website built with Everweb, you are guaranteed that your users can easily access it irrespective of the browser used.
Merits of Everweb
There are many positive reasons to use Everweb:
Lots of widgets are available for use most of which are free and some are not expensive to get.
It has an amazing asset management system where you can easily drag and drop PDFs, images and other files.
It has a master pages feature helps to update your all your pages automatically, whenever you make changes.
It has a good number of free tutorial videos.
It has a variety of shapes in which users can use for their website design.
Demerits of Everweb
Some of Everwebs features aren't so useful:
It supports for responsiveness on all device size is not extensive and consistent.
Sometimes the way the fonts are displayed in the application is different on how it is displayed when you finally finish building your website
RapidWeaver Web Design Review
This is another awesome software available for Mac user for web design, RapidWeaver gives you full control of designing your website. You can easily create web pages and arrange it whichever way you choose to.
It basically offers you all the things that you need to build that beautiful website that you have as an idea in your mind. With RapidWeaver, you can make that website idea alive and running on the internet. See below for the features of RapidWeaver.
Preview as You Build
As you are busy designing your website you can easily preview it to see what you are doing and to be sure that you're getting the right result as you are designing whenever you're adding or making changes.
This preview feature also lets you see how your website will be displayed on different device sizes both in the portrait and landscape form.
Search Option
You can easily do a search when designing your website to know the pages that you have not completed or that might need some form of editing. This quick search option comes in handy especially when you have a lot to do.
Powerful Add-ons
With over a thousand add-ons to help you extend the functionality of your website. With the add-ons available you can add more things to make your website more interactive.
Inbuilt FTP
RapidWeaver has an inbuilt File Transfer Protocol (FTP) engine that you can use to transfer files between your computer and the server on a computer network. You do not have to get another client to help you handle your FTP needs.
Offline Usage
With RapidWeaver, you can easily work offline. It is a native app so you can work anytime you choose to without the need for any form of connection.
Search Engine Optimization Check
After you have finished with the design and building of your website, you can run a health check on RapidWeaver to know whether your website is properly optimized so that search engine bots can index your website.
Unsplash Integration
You can easily access a lot of images on the Unsplash platform directly from RapidWeaver. This saves you a lot of time, because usually when you need images to use you probably would want to download them first but with the Unsplash integration you do not need to leave the
Merits of RapidWeaver
There are a few positives to using RapidWeaver:
It supports PHP, you can easily add PHP code to your web page.
It has a device simulator for testing how your website will look like on devices like iPhone, iPad, and Mac.
Easy access to Unsplash images directly from the software.
Nice window panels on all the projects.
The language of the website can be easily changed.
It has support for the right to left kind of website layout.
Demerits of RapidWeaver
There are a few drawbacks to consider if you want to use RapidWeaver:
It depends on third-party for its add-ons.
When editing, the "What You See Is What You Get" feature is not usable.
It has a lesser number of themes compared to Everweb.
Web Server and Hosting
This is another aspect of the world wide web, after building your website you want it to go live on the internet so that people can visit your website. Web hosting is a business kind of services, it allows individuals and organizations alike to have their website on the internet.
After building your website and it remains on your Mac laptop, it is of no use to other people because it cannot be accessed on your Mac until it goes live. Web hosting is simply the provision of storage space for your website so that it can be accessed.
To turn your Mac into a web server right from wherever you are, MacHighway has a good resource on how to do that.
The way a server is installed on a Mac laptop is very different from that of Windows. To go further with the web designing software reviews, we will also be looking at the web hosting feature of Everweb and RapidWeaver briefly.
Everweb Hosting
You can host your website on the internet via Everweb. Everweb has the following web hosting features and benefits:
You can host an unlimited website on it.
It can also be accessed by an unlimited number of visitors
It has 2 months guarantee just in case you eventually have issues with it.
It has a memory size of 2GB disk space to store your website files.
RapidWeaver Hosting
RapidWeaver also has its own web hosting services with A2 is their official partner, below are the features and benefits of their hosting services:
It has different packages available such as Lite, Swift, and Turbo.
Lite can host only one website but Swift and Turbo can host unlimited websites.
It has unlimited storage for your website files.
It also has a money back guarantee.
It also comes with an unlimited database.
Depending on what you need we have good web hosting platforms.
MacHighway Review for Best Web Design Software for Mac
Having read through this web design review, you can see that this website design software is very powerful and they help Mac users who want to build their website without any prior knowledge of programming.
They are easy to use. Once you go through their tutorial videos on how to use them, all you need to do is to just start building.
You have all the information you need to do your comparison, choose the one you like and get started on building that awesome elegant website you have always had in mind.
Check out our other blogs about websites and hosting on Mac's.